Overwhelmed  by Search and Social Media Optimization{SEO}
Our Services
Search & Social Media Integrated Marketing
Web Presence Audit including Social Media
Dedicated to Our Clients
Speaking or Training: Whether it be a small group,a large crowd or a one-on-one meeting; each speak or training program focuses on the specifics of the particular client, our aim is to consistently meet or exceed expectations.
TROOL Social Media's committed team employs a full menu of digital resources. We work with YOU and your business to build their presence online to raise their bottom line. For all your Social Media,SEO & Online Marketing Strategies.
You can find us @ the corner of Search & Social!
Excellence in Customer Service is the prime motivator at TROOL Social Media. We believe Success sells best.  We believe when you start with a solid foundation, your Search and Social efforts will stand the test of time.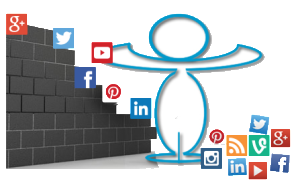 We cut through the digital web to bring you the best presentations,
training, and the most efficient tools to aid you in engaging your customers.
We empower You to create lasting relationships that you, your business and your customers will cherish for years to come.
With a fresh blog post weekly,we offer tips, latest info, updates and issues that span all things search and Social Media, Relationship Marketing, Social SEO and Social Proof.
After 25+ years in business from retail to print media,web design and SEO, we have chosen to focus on Social Media and SEO which go hand in hand.
We believe all business is social. 
 TROOL Social Media believes social media is a 2 way street